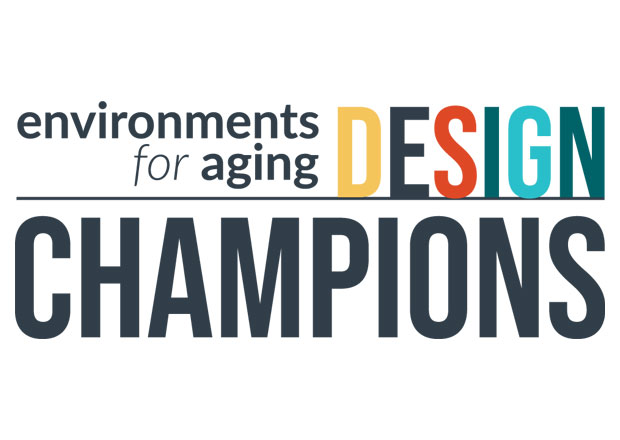 2023 EFA Design Champions: Nominations are Open!
Environments for Aging's annual EFA Design Champions awards program honors those who are working to introduce design solutions that make a meaningful improvement in the lives of residents, staff, and/or the greater community.
The program looks specifically for contributions made to the design of senior living environments within the past two years (2021-2023) and require details that support how those contributions are representative of a mission to evolve and improve this sector.
Nominees may include architects, interior designers, providers, owner/operators, community staff/caregivers, engineers, construction professionals, researchers, academics, etc.—anyone directly involved in the design of a senior living environment. Related work should be in settings such as skilled nursing, assisted living, memory care, short-term rehabilitation, hospice, independent living, and 55+ housing, with considerations made for senior-specific solutions created in acute and post-acute care facilities.
This program celebrates the accomplishments of individuals; however, one team award may be considered.
Winners are recognized in special editorial coverage appearing in the Winter 2023 issue of Environments for Aging and celebrated during an awards luncheon to be held at the annual Environments for Aging Conference + Expo (April 13-16, 2024, Atlanta).
To read about our 2022 Design Champions, go here.
The deadline for the 2023 program is Friday, Aug. 25. If you have questions, email Jennifer Kovacs Silvis at jennifer.silvis@emeraldx.com.
The editors of  Environments for Aging will review all submissions and determine the winners.