COVID-19: Coverage And Resources
---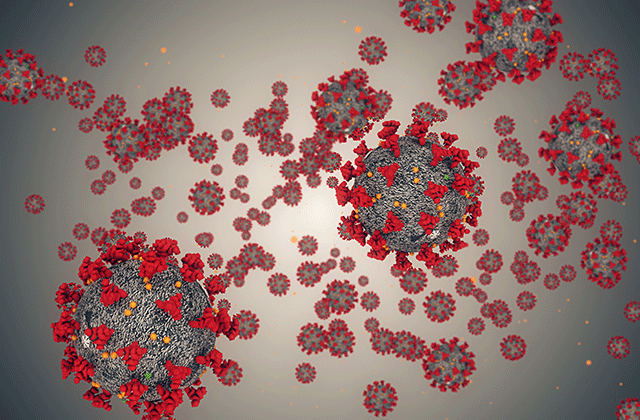 ---
As the COVID-19 outbreak unfolds across the U.S. and world, the senior living industry is responding quickly to protect residents and staff, while partners in design prepare for how the pandemic will influence the built environment for years to come.
Environments for Aging will continue to monitor the situation with an eye on design and how the pandemic is affecting this space.
Here, you'll find an updated list of COVID-19-related articles and news items as we publish them. If you're interested in sharing your story, including how your organization/firm is responding to COVID-19, email Editor-in-Chief Jennifer Kovacs Silvis at jennifer.silvis@emeraldx.com.
Is Your Community Prepared for An Infection Outbreak?
Retrofitting HVAC systems, reducing surface transmission, and using technology are among the infection control strategies that senior living communities might consider.
Tailored Approach To Renovations
Incremental changes can deliver needed community upgrades and safety features to address COVID-19 concerns
Rethinking Design And Operational Strategies For Post-Pandemic Senior Housing
The authors offer four considerations to help independent and assisted living providers balance the dual imperatives of lifestyle appeal and safety.
Part Of Washington State Senior Living Community Transforms Into Alternate Care Site
Pacifica Senior Living will dedicate 14 rooms for COVID-19 patients not requiring acute care treatment.
Future Strategies For Senior Living Design
Limiting the spread of germs in communities while maintaining resident well-being and connectivity will require new approaches to layouts, entries, and unit and site design.
Moving Forward In The "New Normal" In Skilled Nursing
Three strategies worth considering to improve infection control and outbreak response performance within a residential care environment.
Adaptable Design Solutions To Keep Residents Safe
Designing for cleanliness has always been a top priority in senior living but now it's taking on greater importance to keep residents safe during the COVID-19 pandemic.
Design Strategies To Prepare For The Next Pandemic
Lessons from COVID-19 can provide short- and long-term design solutions for addressing safety and isolation in senior living communities.
AIA Tool Helps Assess COVID-19 Alternative Care Sites
The tool is designed to help non-healthcare design professionals with identifying and evaluating alternative sites suitable for patient care.
ASID Launches Community Survey To Gauge COVID-19 Impact
The organization will conduct bi-weekly surveys to gather insight and data on changes to the design industry.
Coming Together
The COVID-19 pandemic is a call to this industry to unite as we collectively look forward.
CMS Releases Targeted Plan For Healthcare Facility Inspections Amid COVID-19
The agency is also temporarily postponing routine inspections to focus on infection control and imminent patient safety issues.
Massachusetts Senior Living Community To House COVID-19 Patients
Beaumont Rehabilitation and Skilled Nursing Center is relocating 147 residents to transform into a coronavirus treatment center.
The National Fire Protection Association Offers Documents Related To COVID-19
The organization is offering information and resources to help healthcare facilities and others.
WELL Task Force To Explore Buildings' Role In Preventing Spread Of COVID-19
The effort aims to advance the role of the built environment in protecting and enhancing population health relevant to coronavirus and respiratory infections.
The Center Provides Free Infection Control Toolbox
The online resource contains a curated selection of evidence-based strategies, tools, and best practices relevant to COVID-19.
EFA Expo & Conference Cancels April Event
The annual senior living design show was canceled due to recent developments related to COVID-19.
The WELL Conference Postponed To August
The inaugural event has been rescheduled in response to updated guidance regarding COVID-19.

ASHRAE Releases Building Guide To Address Coronavirus Concerns
The organization's COVID-19 Preparedness Resources webpage provides resources for building industry professionals.