EFA has contracted with The YGS Group to provide custom reprints, electronic pdfs (eprints), framed awards, plaques, postcards, and posters of articles and design projects appearing in our print and online healthcare publications and web sites.
Reprints are high quality print reproductions of content that can be personalized with your logo/artwork and contact information — a great mailing piece, trade show handout, or addition to your marketing portfolio. Our designers remove all advertisements and reflow content for a polished piece. Professionally printed in quantities of 100 or more.
Multi-Platform Eprints allow you to post, email and print. A PDF is created for you in pdf format in both low resolution and high resolution "print ready" file formats. The low resolution file allows you to email your article to potential and existing clients, as well as post content to your web site. The high resolution file allows you the opportunity to print high-quality copies of your article, as needed.
Eprints allow you to post to your web site and e-mail articles to clients; low resolution pdf, not available for printing.
Framed awards, plaques, posters, and postcards offer opportunities to thank a client, promote a project, or simply display your content in your lobby or office. Display your feature in a high quality frame or on a wood plaque. Inscription plates are available with both options.
Click Image below to Enlarge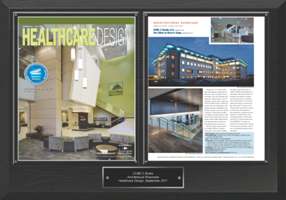 Contact:
Anastasia Stover
Content Marketing Specialist
The YGS Group
800-290-5460
EFA@theYGSgroup.com
Extra Issue Copies
If you are interested in purchasing back issues or single copies, please contact Elana Ben-Tor at 216-373-1202 or e-mail at elana.bentor@emeraldexpo.com. Issues can be purchased for the cover price with no additional shipping cost. With the purchase of 15+ copies, you will receive a 20% discount off your total.