First Look: The Grand Royale
---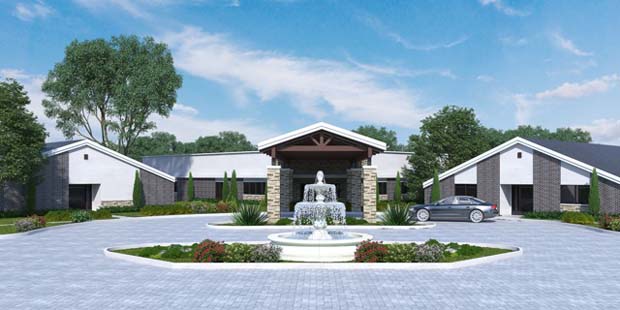 The front entrance will feature modern landscaping, a heated carport, a doorman, and, in keeping with Kansas City tradition, a water fountain.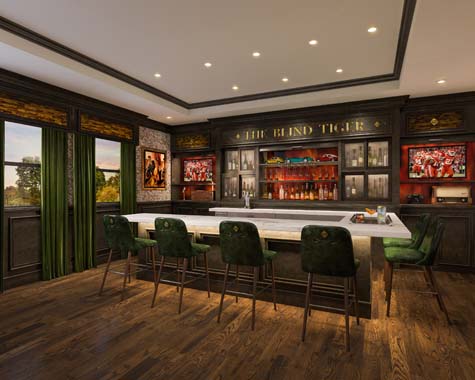 The community will house a speakeasy-inspired bar called The Blind Tiger.
The main bar will feature an indoor/outdoor patio, where residents can enjoy gourmet coffee at sunrise or a glass of imported wine at sunset.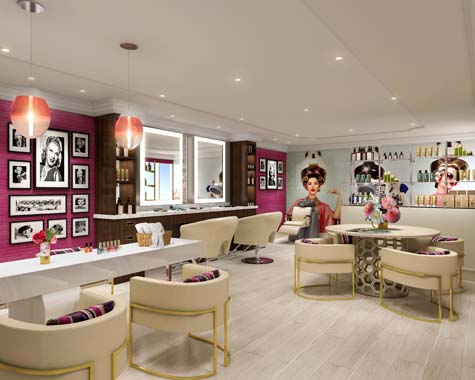 The women's salon will feature a wide range of traditional and modern services for hair, skin, and nails.
---
The Grand Royale, a luxury retirement communities north of downtown Kansas City, Mo., is expected to open this month. The 150,000-square-foot community will provide an elevated style of retirement living complete with concierge, chauffeur, and shopping services, as well as several options for casual and fine dining, cocktail and wine bars, and a beauty salon.
Inspired by the elegance of the 1920s, the interior is laden with clean lines; rich and sensual colors and textures; sturdy, well-built furniture; colorful artwork; and water features throughout. This property also embraces the excitement of the swing and jazz era, explores the legend of Walt Disney with a custom-built Laugh-O-Gram Theatre, and pays homage to the cowboys, farmers, and even the outlaws that claim Missouri as home, with many of the amenities designed to bring back memories of yesteryears.
Parent company, Urbane Healthcare (Knoxville, Tenn.), invested $13 million into the 105-unit community, which features 34 independent living suites, 43 assisted living units, and 28 skilled nursing units. Luxury amenities include 24/7 concierge, iWatches that allow doctors to monitor a resident's health and activity, car service, gourmet and natural-based cuisine, state-of-the-art fitness equipment, personal trainers, and art stations.
Project details:
Facility Name: The Grand Royale
Location: Gladstone, Mo.
Expected completion date: January 2020
Owner: Urbane Healthcare
Total building area: 150,000 sq. ft.
Architecture firm: MBI Cos. Inc., NSPJ Architects, Genesis Construction Management
Interior design: N/A
General contractor: Opes Commercial Real Estate
Engineering: N/A
Construction: Genesis Construction Management